TrAM - Transport: Advanced and Modular
Funded by the European Union's Horizon2020 Research and Innovation programme

The aim of the TrAM project is to develop a zero emission fast going passenger vessel through advanced modular production. New manufacturing methods will contribute to 25 per cent lower production costs and 70 per cent lower engineering costs. The project is revolutionary both in terms of zero emission technology and manufacturing methods, and will contribute to making electric-powered high-speed vessel competitive in terms of both cost and the environment.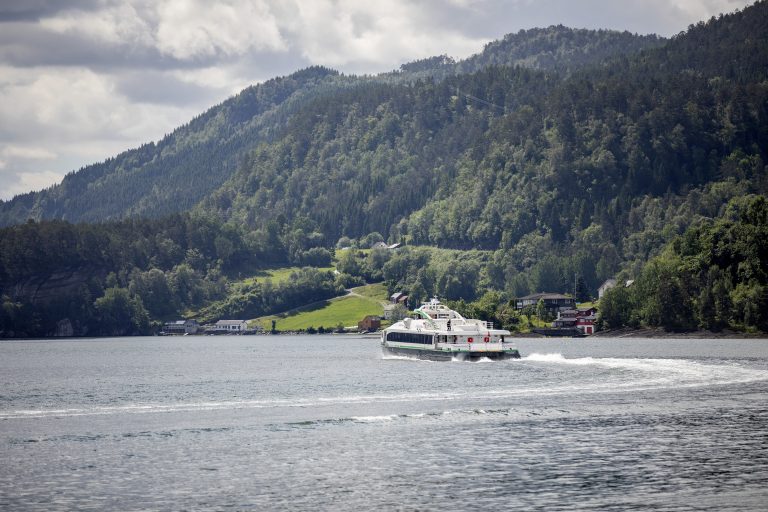 In the latest Euronews Ocean documentary, the focus is set to clean ships and how electricity propels the shipping industry forward. Medstraum was, of course, featured as a key example.
Read More »
As new low and zero-emission technologies for passenger transport become available, a new question arises: How do we integrate them to urban mobility systems?   The TrAM project gathered leading experts
Read More »
The TrAM project vessel Medstraum marks the start of a new era of emission-free sailing.
Read More »
Sign up to
subscribe to the
project´s newsletter