TrAM project reaches new important milestone as the wheelhouse and passenger module set sails from Leirvik yard to Fjellstrand yard.
TrAM project partner Leirvik started to work on the wheelhouse and passenger module in May. Tuesday both modules were finalized and shipped from Stord to Fjellstrand yard´s headquarters in Omastrand. Here, the modules will be installed on the hull.
– Leirvik aims to be a significant contributor to the green shift. That is why the TrAM project is a good opportunity for us to show how our experience, built up through many deliverables to the oil and gas sector, can be valuable for new green solutions. The project also gives us the opportunity to collaborate with other partners, to find better solutions for the climate challenges ahead, says Leirvik´s project leader Alfred Gregersen.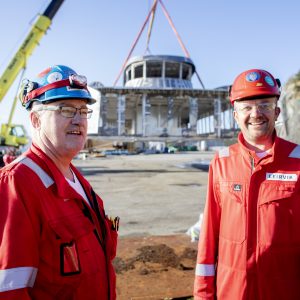 Lighter than usual
Even though Leirvik is experts within aluminum structures, they had to use all their skills in the production of the Medstraum modules.
– Usually, we make much thicker structures. When constructing a fast ferry, it is crucial to keep the weight as low as possible. Where we usually produce structures up to 80 millimeters thick, parts on Medstraum are as thin as 2 millimeters. That makes the whole process much more delicate. This has been an exciting learning experience for us, Gregersen says.
Prepared for transport, the passenger and wheelhouse module for Medstraum weighed in at only 8,245 kilograms.
Parts of the vessel are also welded using high-tech robots.
– Robot welding is something we believe in. We have chosen to use robots in production as an important step towards new green markets. Getting better at automation will be an important pillar in the green transition we are now going through, says CEO at Leirvik AS, Helge Gjøsæter.
First modularized vessel
TrAM is also revolutionary in terms of simplified design and manufacturing of the future vessels, drawing on Fraunhofer IEM's experiences in modular production techniques from the car and aviation industries. Using advanced modularization, the project aims to lower production costs and engineering hours for electric fast ferries by 25% and 70%, respectively, which will significantly enhance their competitiveness.
Simply put, modularization is a design-phase concept for handling internal complexity while allowing for external variety. Modular architecture enables individual modules to be combined so that subsequent vessels can be adapted to specific customer requirements. Reusing modules also allows for faster development and production.
– Increased automation, more efficient use of materials, shorter construction time and lower labour costs together represent a new chapter in shipbuilding while increasing the competitiveness of all stakeholders," says TrAM Project Manager Mikal Dahle at Kolumbus.
Medstraum will operate a multi-stop commuter route into Stavanger, Norway for public transport company Kolumbus from 2022. The vessel has been designed for a service speed of 23 knots
About the TrAM project
The TrAM consortium includes 13 European partners, and is coordinated by Rogaland City Council (NO) through its independent mobility services company Kolumbus (NO) which will also own and operate the demonstrator vessel. The demonstrator is designed and will be built by Fjellstrand shipyard (NO) with energy system provided by Wärtsilä (NO) and propulsion system by Servogear (NO). Vessel modules will be delivered by Leirvik (NO) with aluminium supplied by Hydro Extrusion Norway (NO). Fraunhofer (D) leads the work in adapting modularity models from the automotive and aviation industry to the needs of the maritime industry, in addition to smart city integration. University of Strathclyde (UK), National Technical University of Athens (GR) and HSVA (D) are consortium members responsible for R&D, simulation and testing. Dissemination activities are provided by NCE Maritime CleanTech (NO) and owners of the replicator cases are Uber Boat by Thames Clippers (UK) and De Vlamsee Waterveg NV (B).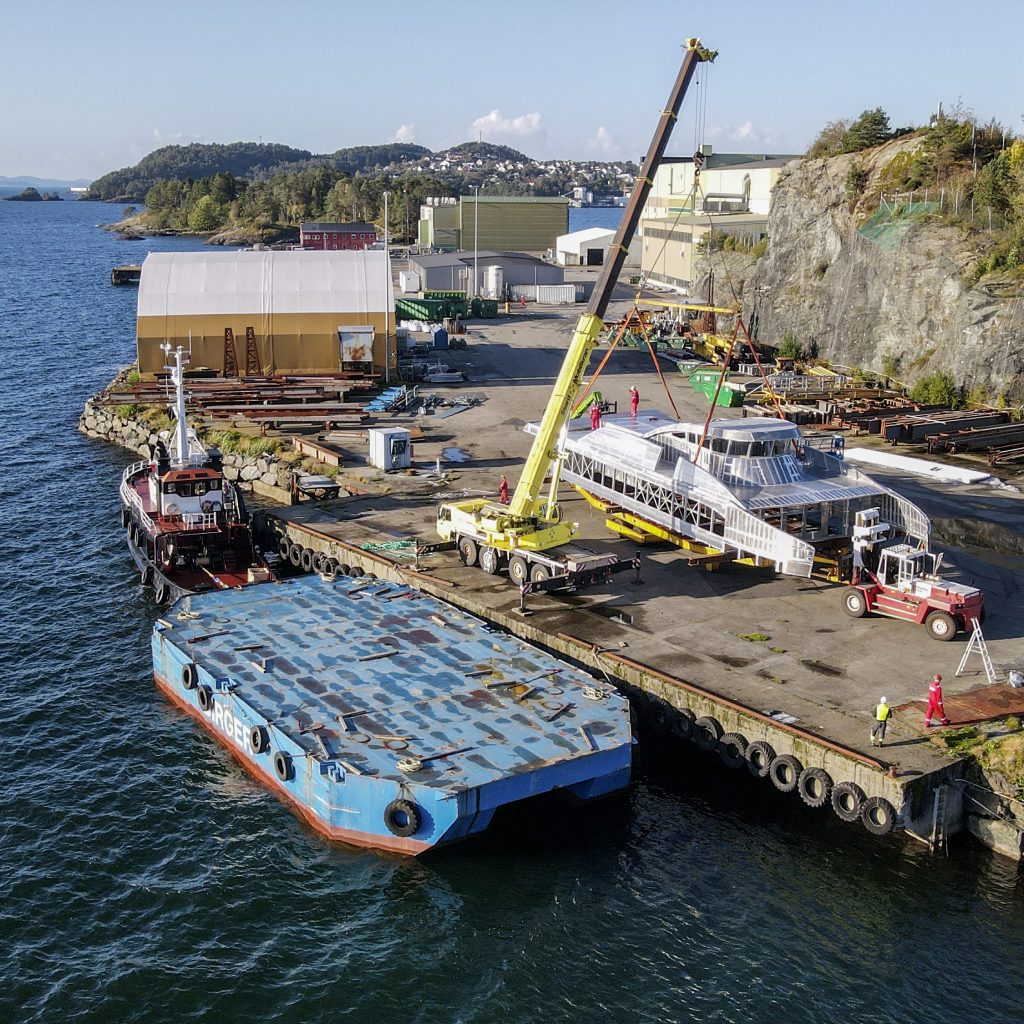 The TrAM H2020 project has received funding from the European Union's Horizon 2020 research and innovation program under grant agreement No 769303.