The construction start for the Stavanger demonstrator vessel is just around the corner. Project partner Leirvik has extensive experience within engineering, procurement and construction (EPC) deliveries of aluminium living quarters for oil and gas platforms. During the last 40 years, the company has designed and constructed almost all offshore hotels on the Norwegian Continental Shelf. Now, the yard located in Stord, Norway is eager to use its experience in the maritime industry and the development of a modularized fast ferry.
– We have valuable experience in developing different modularized structures in aluminum. We believe our competence will be important in finalizing the EU funded TrAM project, Head of Technology and Digitalization at Leirvik, Morten Bjelland, says.
Eager to start
In TrAM Leirvik is responsible for delivering the wheelhouse module and the passenger module for the Stavanger demonstrator vessel. The idea is that the modules developed can be used across different vessel sizes and operational modes. Construction will start at Leirvik´s yard in May this year.
– A modularized design approach is a new chapter in the maritime sector. Modularization presupposes that one thinks standardization within given limits. When something is standardized, it's easier to develop a more automated design and production process. This contributes to an increased competitiveness and could help keep both construction time and prices low for similar vessel builds in the future. Leirvik is a proud partner in the writing of this new chapter, Bjelland says.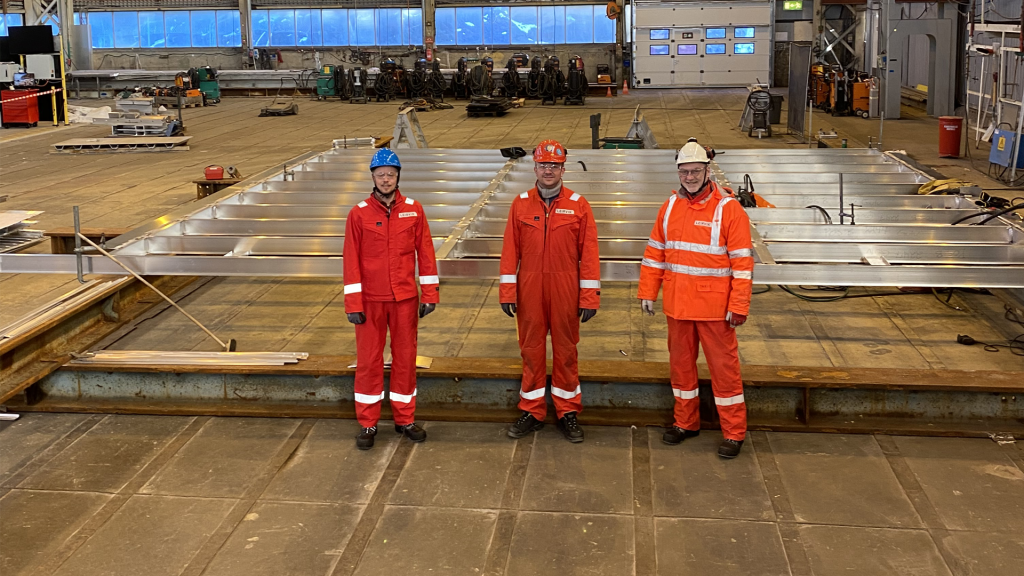 The wheelhouse and passenger module will be built by using salt water-resistant aluminum. This eliminates the need for surface treatment and future maintenance, because aluminum does not rust. At the same time aluminum, with its low weight, will make a positive contribution in relation to energy consumption versus propulsion.
Proud partner
– Leirvik aims to be a significant contributor to the green shift. That is why the TrAM project is a good opportunity for us to show how our experience, built up through many deliverables to the oil and gas sector, can be valuable for new green solutions. The project also gives us the opportunity to collaborate together with other partners, to find better solutions for the climate challenges ahead, Bjelland says.
The TrAM project has received funding from the European Union´s Horizon 2020 research and innovation programme under grant agreement No 769303.