New design renders now give the public a clearer view of how the demonstrator vessel in the TrAM project will look like. The vessel will be the world's first fully electric zero-emission fast ferry of its kind, and it will operate the route between Stavanger and Hommersåk. It will be operated by public transport company Kolumbus and accommodate 150 passengers and 20 bicycles.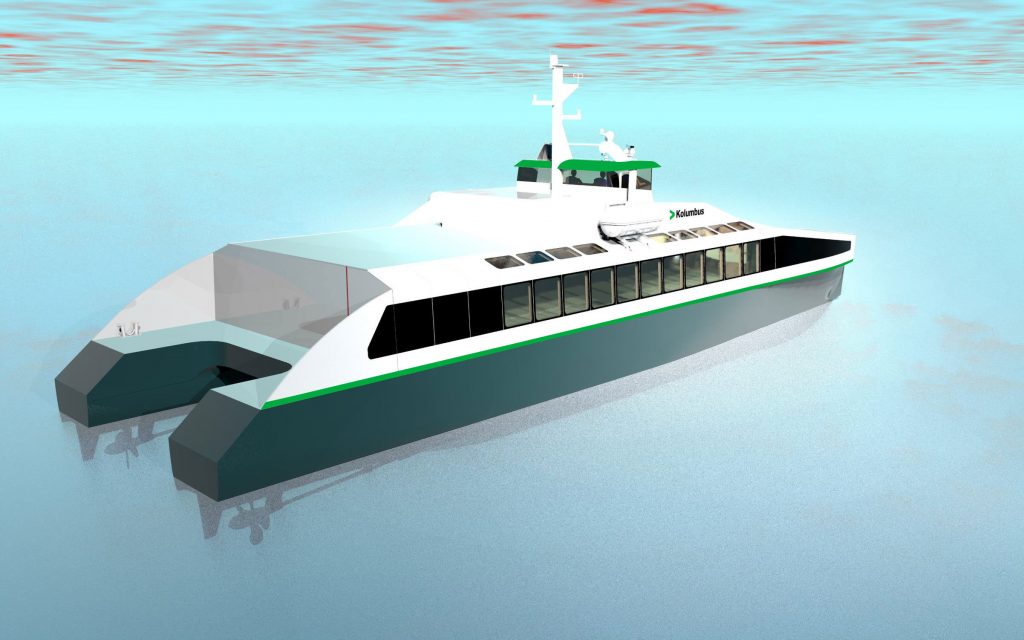 – The design, developed by Norwegian yard Fjellstrand, is developed based on the project's target to develop and validate a concept for modular design and production of vessels.- The design process has been exiting, but also challenging. We have had to incorporate many new elements and needed to create a more efficient way of constructing the hulls to shape them for battery solutions rather than a traditional engine, Edmund Tolo, Sales Director in Fjellstrand says.
The construction of the vessel is planned to start in summer 2020, and the vessel will be in commercial operation on January 1, 2022.
The project will also conduct two studies for the same type of vessel in London and Belgium to explore opportunities for similar zero emission vessels on selected routes in Europe.